Climbing Chamundi Betta
She watches over the city
We started early from home around 6:00, and were at the foot of the betta around 6:15.
The first attraction of course is Nandi.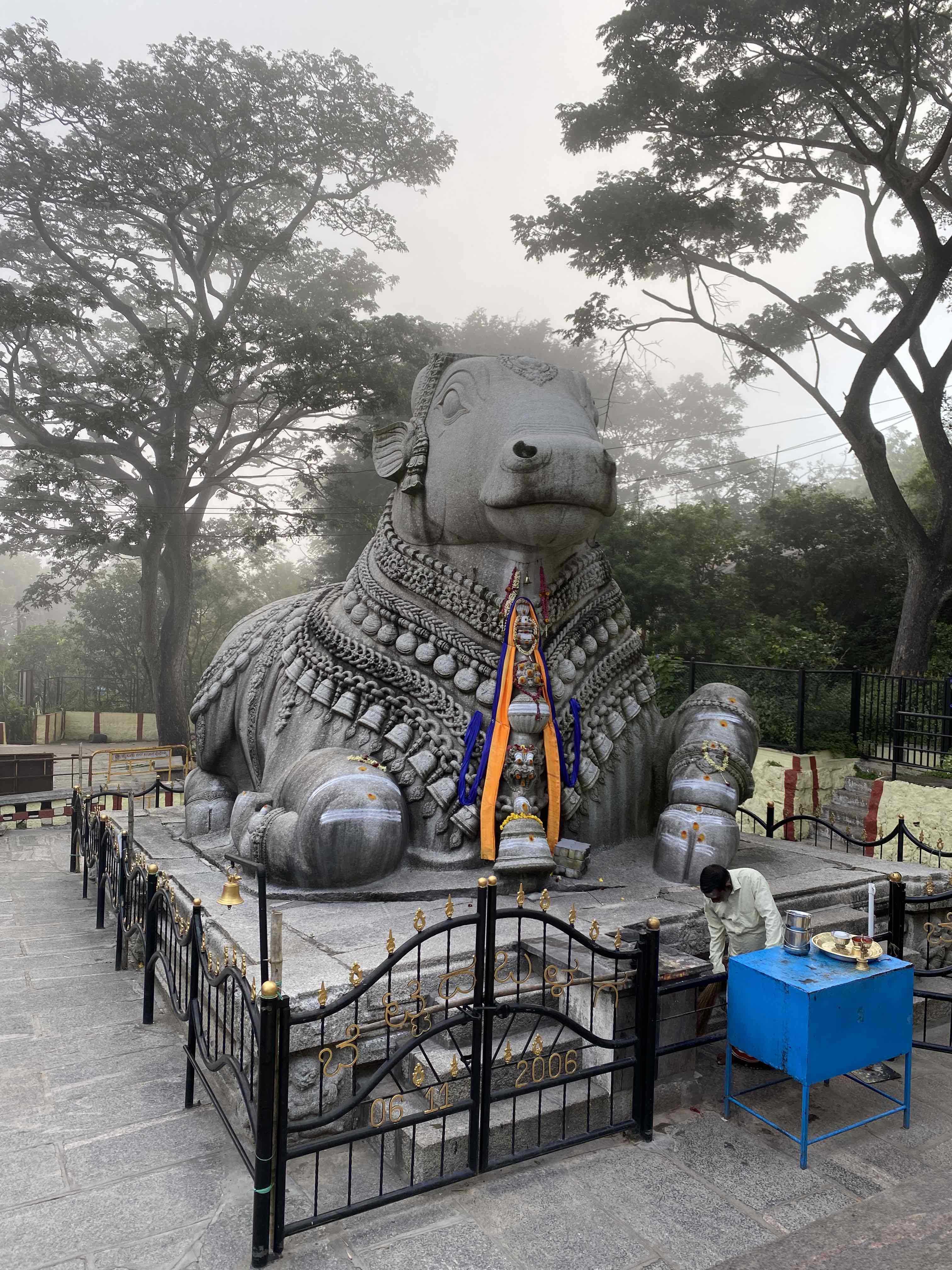 At the 1000th step.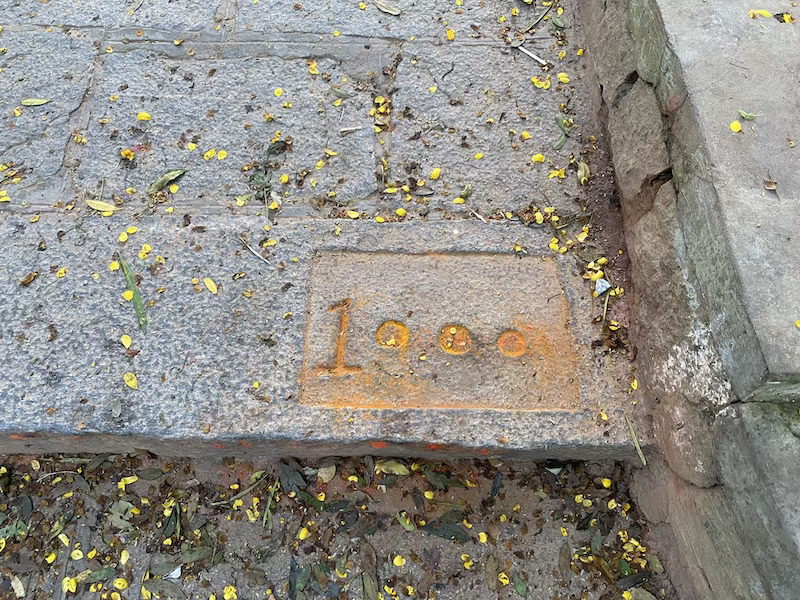 We were quite early and the temple hadn't opened yet. We left the foowear in the stands (even that chap hadn't clocked in yet.)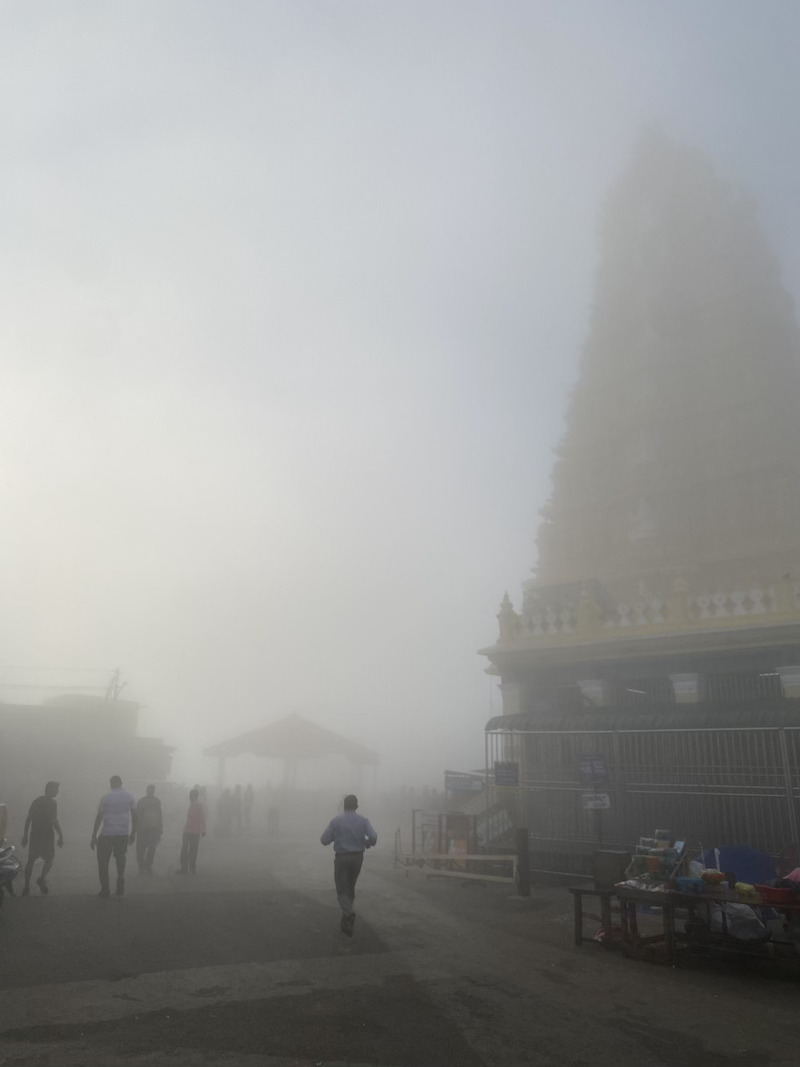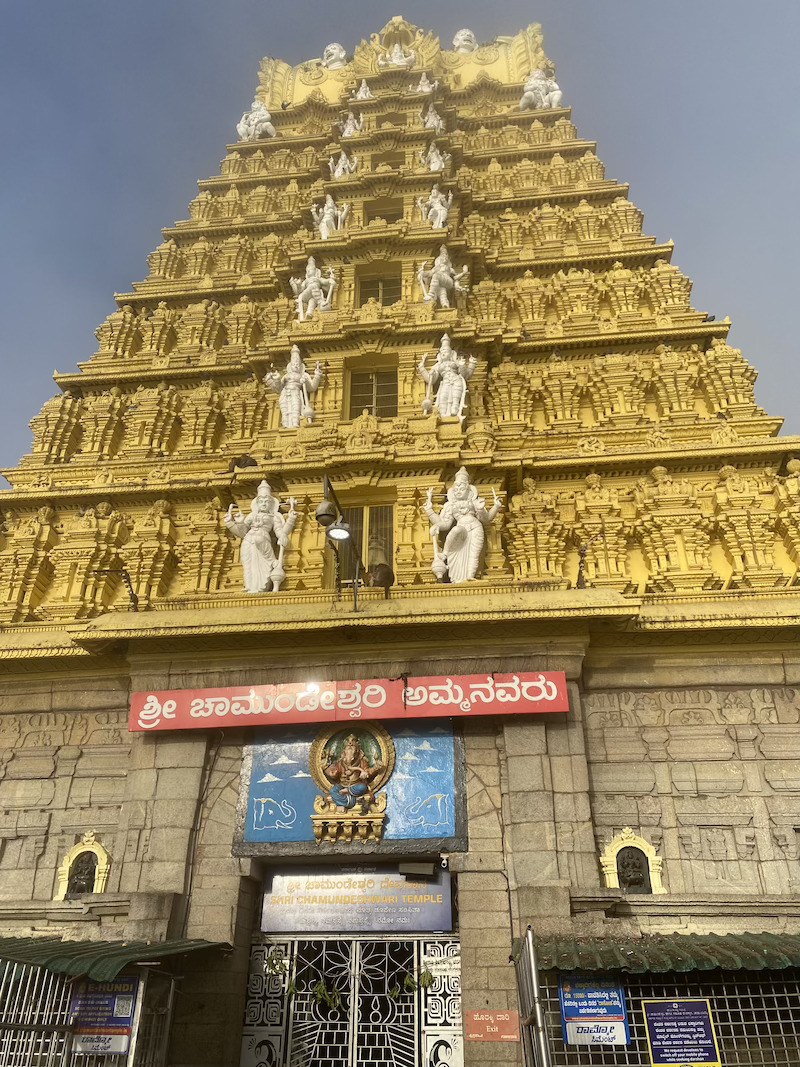 After doing "VIP darshana" paying Rs.100, we got out, collected our Ladu Prasada. Had eLanIru before heading down.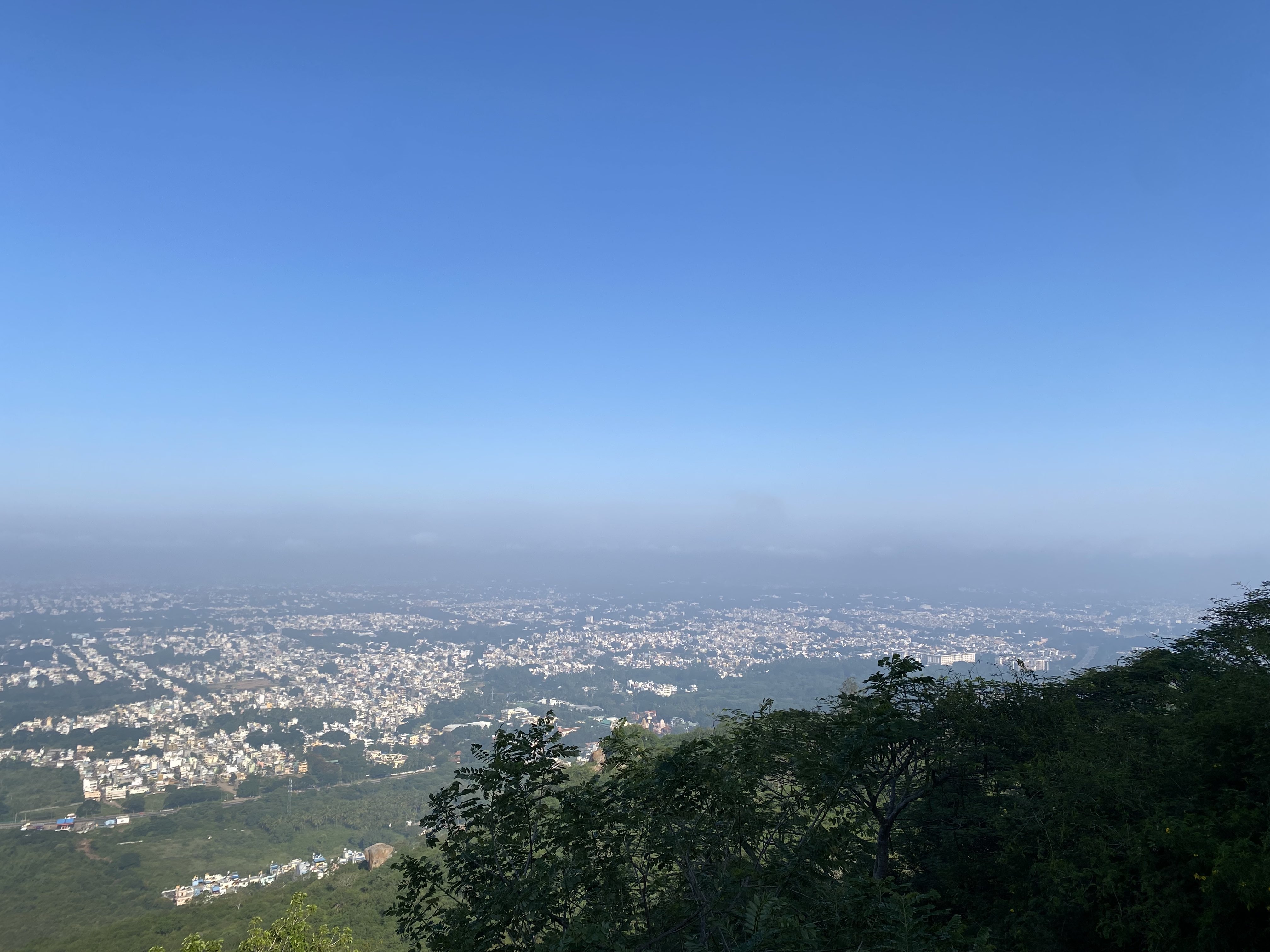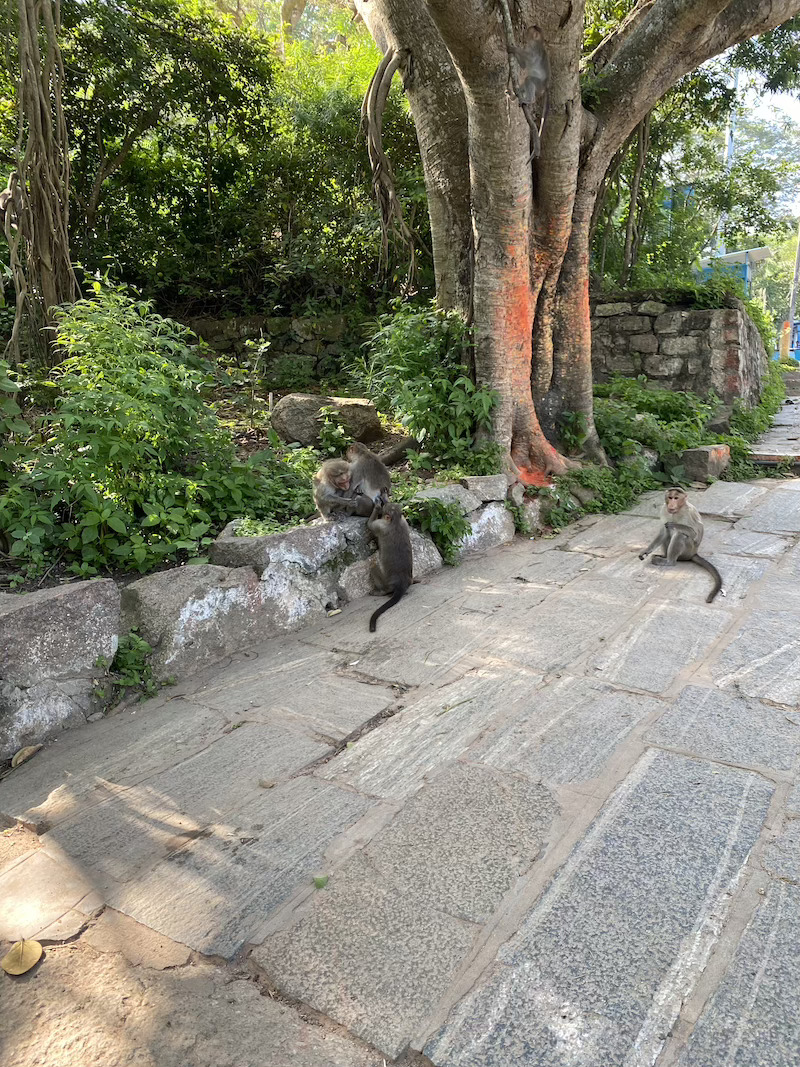 After climbing down the hill, we went to GTR for breakfast. Nothing too special. It was OK.
Went for a full body massage at Dixit Ayurvedic.
Lunch at a Bengaluru based biriyani chain - Chickpete biriyani with HS, and his parents.
Juice center on Kalidasa Road - Shri Ganesh Juice center is our regular haunt, more than once a day even.
Bought a couple of Khadi wears for myself, and N at Desi outlet in Kuvempunagar - they also have outlet near Vijaya High school, as I found out; there was a Japanese couple shopping in Khadi. Evidently they are repeat customers to Khadi.
---